Exporting is Great – DIT report – 2018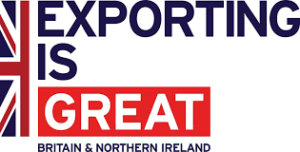 The DIT has released a report showing that export is up 8% on last year. That's not just online sales, although across Europe online sales are predicted to grow by at least 11% in 2018. And in a welcome move, the DIT is focusing on SMEs to help with exporting opportunities – these are businesses with Small (10-49 employees) and Medium (50-249 employees) companies "These businesses are of a scale where they have the potential to add significantly to the value of UK exports, but are not so large that they will have already seriously looked into exporting". Full report here: https://assets.publishing.service.gov.uk/government/uploads/system/uploads/attachment_data/file/714999/DIT_National_Survey__500k_Small_and_Medium_08062018.pdf
Although there are few clear details on the website, we know from several clients we have dealt with that it is possible to benefit from realistic and useful financial contributions to any export plans, whether that's exploring possibilities or scaling up existing processes.
The DIT have also negotiated some very good deals with online marketplaces in other countries such as Trade Me in New Zealand and Fruugo which is global.
More information here: https://selling-online-overseas.export.great.gov.uk/
If you have enjoyed reading this post, check out my other insights into eBay here – eBay Blog
North Tyneside businesses can get my help fully funded – contact me to find out how.
If you have enjoyed reading this post, check out my other insights into eBay by clicking here – eBay Blog
If you would like to be added to our FREE Newsletter please fill in the form below: