Google Shopping Actions – 2018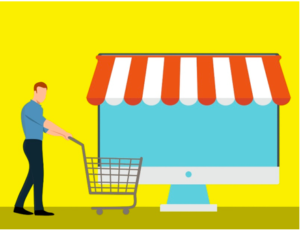 A very interesting blog post by Google is a potential game-changer for eCommerce generally. Limited at the moment to merchants in the USA, Google is making purchases through it's systems a seamless, frictionless experience for shoppers across all options including mobile, PC, or Voice-activated devices such as Google Home.
Of particular interest is the ability to pay with One Click, making purchases very simple, and also to personalise sales to previous buyers – so if a buyer has previously bought from a merchant Google will prioritise their products to that buyer.
Also of interest is that merchants in this program will use a Pay Per Purchase model rather than a Pay Pere Click model – meaning a much more attractive proposition for the marketing budget.
For more information click here: https://adwords.googleblog.com/2018/03/shopping-actions.html
We await with interest the arrival of Google Shopping Actions in the UK.
If you have enjoyed reading this post, check out my other insights into eBay by clicking here – eBay Blog
If you would like to be added to our FREE Newsletter please fill in the form below: